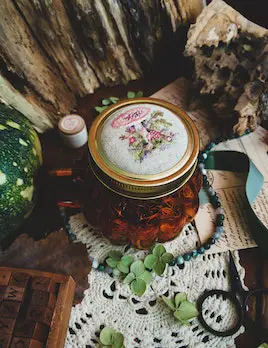 Home Decor Cross-Stitch DIY Kit
Elevate your living space with our stylish home decor cross-stitch kit. From trendy throw pillows to elegant wall hangings, this kit provides you with the patterns, threads, and guidance to create stunning, personalised pieces that add a touch of sophistication and creativity to your home.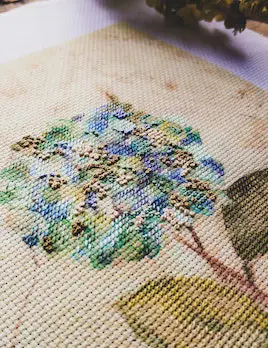 Enchanting Landscapes Cross-Stitch DIY Kit
Get started with your stitching journey through breathtaking landscapes. From serene sunsets to majestic mountains, this kit includes everything you need to create captivating cross-stitch scenes that transport you to serene and picturesque settings.
Whimsical Animal Kingdom DIY Kit:
Let your imagination roam with adorable animal-themed cross-stitch projects. From playful kittens to majestic elephants, bring these charming creatures to life with our comprehensive DIY kit, featuring detailed patterns and high-quality materials.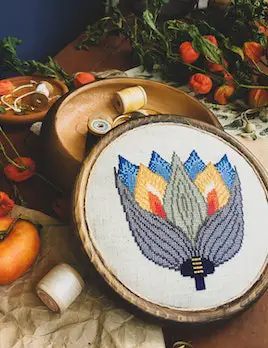 Immerse yourself in the beauty of nature with our floral-inspired cross-stitch kit. Create stunning blooms, intricate bouquets, and delicate petals, adding an elegant touch to your home decor or personalized gifts.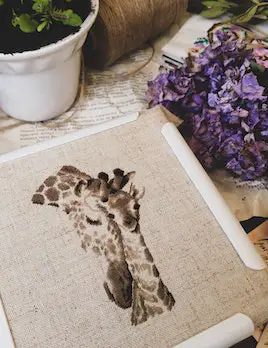 Retro Pop Culture DIY Kit
Celebrate nostalgia with our retro-inspired cross-stitch kit. Dive into the vibrant world of pop culture icons, vintage motifs, and iconic symbols, as you stitch unique and eye-catching designs that capture the essence of a bygone era.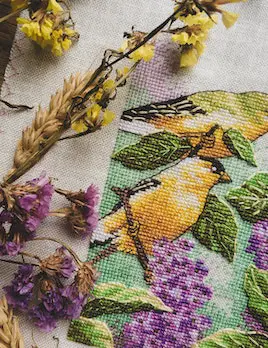 Floral Bouquet Embroidery Kit
Delight in the beauty of nature with our floral bouquet embroidery kit. Stitch vibrant blossoms and lush foliage to create stunning botanical artwork that adds a touch of elegance to any space.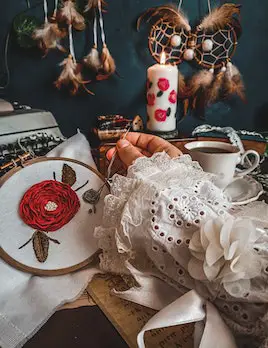 Bohemian Dreamcatcher Embroidery Kit
Explore your boho spirit with our dreamcatcher embroidery kit. Discover the art of hoop embroidery as you weave intricate patterns and vibrant colors, creating a mesmerizing and symbolic piece of art.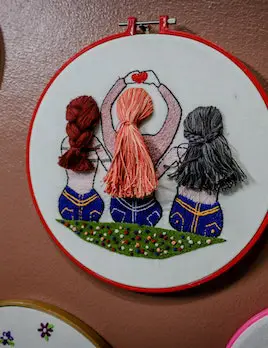 Coastal Seascapes Embroidery Kit
Experience the serenity of the seaside with our coastal seascapes embroidery kit. Stitch tranquil waves, sandy shores, and nautical elements, allowing you to create a soothing and coastal-inspired masterpiece.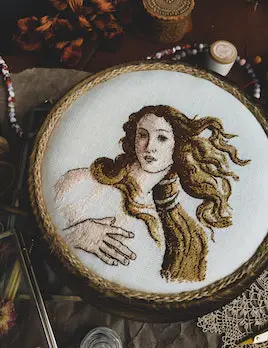 Poppy Embroidery Craft Kit
Unleash your creativity with our stunning poppy embroidery craft kit. Stitch vibrant red petals, delicate stems, and intricate details, capturing the beauty of these iconic flowers in a captivating embroidery artwork. Perfect for nature lovers and floral enthusiasts alike.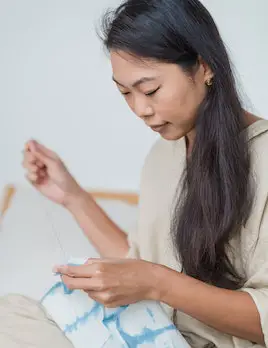 Cushion Cover Embroidery Kit
Transform your home decor with our cushion cover embroidery kit. This all-in-one package includes a stylish cushion cover and a selection of embroidery patterns and threads. Create intricate designs, add personal touches, and craft a cozy and unique cushion that reflects your creativity and style. Elevate your living space with this delightful embroidery project.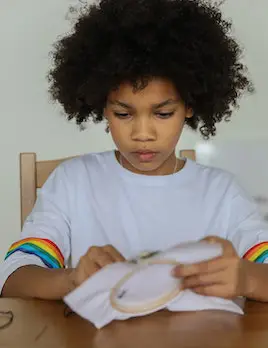 Table Runner Embroidery Kit
Add a touch of elegance to your dining table with our table runner embroidery kit. This comprehensive kit provides you with a beautiful table runner, embroidery patterns, and high-quality threads. Stitch intricate motifs and decorative borders to create a stunning centerpiece that enhances your dining experience and impresses your guests. Elevate your table setting with this exquisite embroidery project.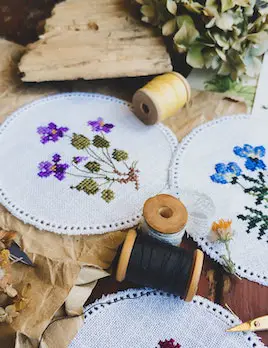 Wall Hanging Embroidery Kit
Elevate your wall decor with our captivating wall hanging embroidery kit. Amplify your creativity as you stitch intricate designs onto a fabric canvas, creating a unique and eye-catching piece of art. With patterns, threads, and instructions included, this kit offers a rewarding and fulfilling embroidery experience, allowing you to showcase your artistic talent and style on your walls