How to Get Started with Needlework Craft Kits?
Posted by: adminadmin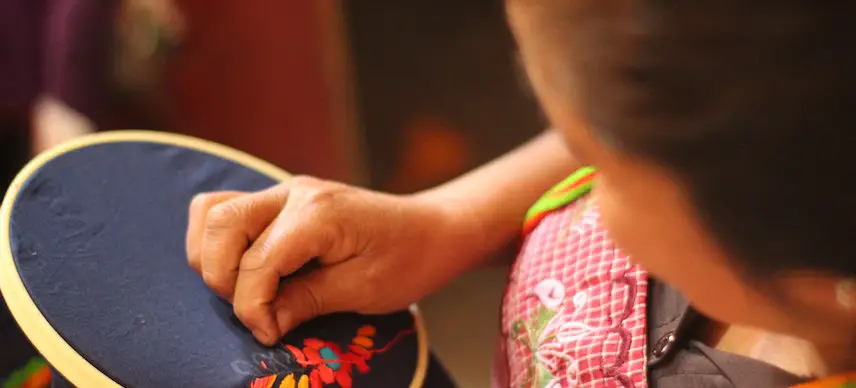 Nothing can be more satisfying than showcasing your creativity to tyour loved ones. One of the best craft activities is cross-stitch and embroidery. Instead of starting everything from scratch, you can search for stunning craft kits.
Needlework crafts kits offer a fantastic entry point for beginners to explore the world of stitching, embroidery, and other needlework projects. With everything you need conveniently included in one package, these kits provide a hassle-free way to dive into the creative and relaxing world of needlework. You can even start your own business and sell your hand-crafted masterpieces across Queensland.
In this article, we will guide you through the essential steps to get started with needlework crafts kits.
1. Choosing the Right Needlework Crafts Kit
The first step in getting started with needlework crafts is choosing the right kit according to your skill level and specific requirements.
Consider the type of needlework you want to explore, such as cross-stitch, embroidery, or needlepoint. Kits often come in various designs, sizes, and difficulty levels, so choose one that aligns with your preferences and experience. If you are a beginner, you can join needlework classes in Sunshine Coast and develop your skills.
2. Familiarising Yourself with the Kit Contents
Once you have chosen your kit, take some time to familiarise yourself with its contents. Typically, a needlework crafts kit includes fabric, threads or yarn, a needle, and instructions.
Some kits may also provide additional accessories like embroidery hoops or pattern charts. It is good to read through the instructions and examine the materials to understand the project's scope and the techniques involved.
3. Preparing Your Workspace
Whether you want to craft a customised pillowcase or a tablecloth, you should prepare your workspace according to your needs.
Clear a table or desk where you can spread out your materials and work without interruption. Ensure adequate lighting to prevent eye strain and place a small trash bin nearby for easy thread and fabric scraps disposal. Keeping your workspace tidy will help you stay focused and prevent any potential mishaps.
4. Understanding Basic Needlework Techniques
Before diving into your kit, it's helpful to have a basic understanding of the needlework techniques involved.  There is no harm in learning the fundamentals of stitching, such as how to thread a needle, tie knots, and create various stitches like cross-stitch or backstitch.
Online tutorials, instructional books, or local needlework classes can provide valuable guidance in mastering these techniques. Practice on spare fabric or create small samplers to build your skills and confidence.
5. Starting Your Kit Project
Now that you have a grasp of the techniques, it's time to start your needlework crafts kit project. Begin by preparing your fabric, which may involve ironing or cutting it to the required size.
You should follow the instructions provided in your kit, which typically include a pattern or design chart. Also, familiarise yourself with any symbols or colour codes used in the pattern, and refer to the provided thread or yarn colors accordingly. Start stitching, taking care to maintain an even tension and neat stitches.
For a DIY project, you can buy a customsied needlework crafts kit Sunshine Coast and décor your home.
Conclusion
Getting started with needlework crafts kits is an exciting journey that allows you to unleash your creativity and create beautiful handmade projects. By selecting the right kit, understanding basic techniques, and approaching your project with patience, you'll soon find yourself immersed in the wonderful world of needlework. Enjoy the process, embrace the artistry, and let your stitches tell your story.