How to Make Occasions Special With Cross-Stitching Gifts
Posted by: adminadmin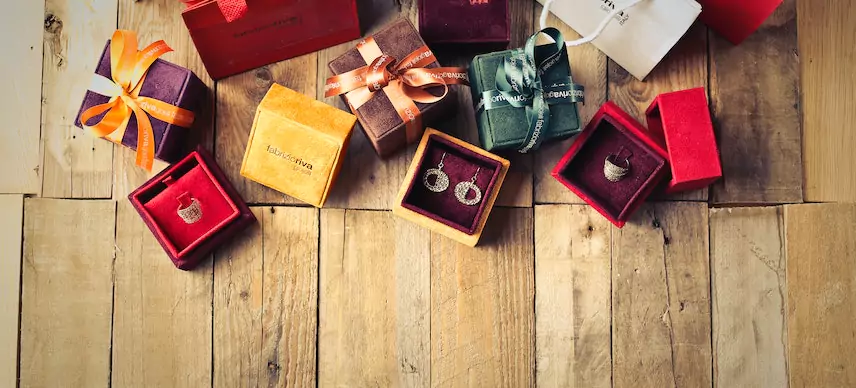 Making occasions special with cross-stitching gifts adds a personal touch and sentimental value to the presents you give to your loved ones. If you are skilled in the art form or are learning it as a hobby, you can create personalised and heartfelt cross-stitch projects for various celebratory events and milestones. These can make thoughtful gifts that will be cherished by receivers because of the handmade effort.
If you know cross-stitch and want to use your skill to create wonderful moments on special occasions, you can use DIY cross-stitch craft kits to set the ball rolling. Here are some ideas on how to create memorable cross-stitch gifts for various occasions.
Prepare Cross-Stitch Wedding Samplers
Create a cross-stitch sampler with the couple's names, wedding date, and a heartfelt message to commemorate their special day. Making cross-stitch wedding samplers is a wonderful way to honour a couple's wedding day and gift them with a personalised keepsake. Stitch a romantic cross-stitch piece that showcases the couple's names, wedding date, and a meaningful quote to celebrate their day.
Create Customised Birth Announcements
Stitch a beautiful birth announcement sampler featuring the baby's name, birth date, and other details. It's a thoughtful and unique gift for new parents. Creating customised cross-stitch birth announcements is a heart-warming way to welcome a new baby into the world and share the joyous news with friends and family.
Mother's or Father's Day Cross-Stitch Surprises
Design a personalised cross-stitch gift for parents, including their names, the date, and a special message expressing gratitude. Use the best needlework craft kits in Sunshine Coast to warm the hearts of your parents and shower some love.
Retirement Farewell Gift for Colleagues
Create a cross-stitch gift for a retiring colleague, incorporating their name, years of service, and a design that reflects their hobbies or future plans. Stitch initials or short messages onto key chains, bookmarks, or small accessories for a practical yet thoughtful gift.
Make Personalised Christmas Ornaments
Design and stitch individualised Christmas ornaments for family and friends, incorporating their names, favourite colours, or holiday motifs. You can design and stitch festive table runners or placemats to add a personal touch to holiday gatherings. Also, stitching a housewarming gift featuring the names of the receiver and a cosy design that adds warmth to their home decor is a good gift idea.
Create Graduation Memories With Cross-Stitch
Make a cross-stitch design featuring the graduate's name, graduation year, and symbols representing their achievements and future aspirations. You can also gift a personalised item to the teacher to say thank you. So, stitch a heartfelt thank-you message with the teacher's name and a charming design to show appreciation for their hard work and dedication.
Cross-Stitch Valentine's Day Tokens of Love
Make a cross-stitch piece with romantic motifs and the couple's initials to celebrate Valentine's Day. It is a great idea because of the customisation and keepsake factor but avoid making mistakes if you are still learning and start when you are confident.
Get-Well Soon Wishes For Loved Ones
Stitch a cheerful and uplifting design by ordering needlework craft kits in Sunshine Coast and creating a 'get well soon' message to brighten someone's day during illness or recovery.
Wrapping Up
Remember, when giving cross-stitch gifts, take into account the recipient's preferences, favourite colours, and interests to make the gift truly special and meaningful. The effort and care put into a handmade cross-stitch gift can leave a lasting impression on those who receive it. Happy cross-stitching and gift-giving!